Skins and themepacks
You can change the looking of TV-Browser with the so called theme packs. More than 30 theme packs are available on javootoo.com.
Short instruction:
Download the Zip file
Copy the file to the directory themepacks (ATTENTION! Don't extract it.)
Under Mac OS the directory is: /Library/Application Support/TV-Browser/themepacks
Settings->Graphical settings
Select "Skin Look and Feel" as Theme. Click on Config and selected wanted theme.
Examples:
hmmXPMonoBlue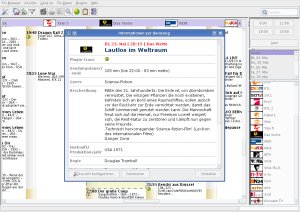 opusOSBlue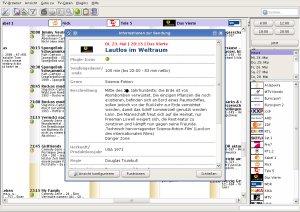 Tiger